Why is it SO IMPORTANT BEFORE YOU BUY?
Septic tank, leach field and seepage pit repairs ca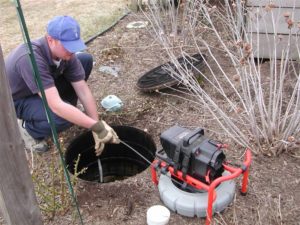 n cost thousands of dollars and often go unforeseen. Yet, when the system finally stops working, repairs must be done immediately, no matter what time of year it is. And if the system is leaking, you could be contaminating the surrounding landscape and any water systems nearby. Don't go cheap by skipping this important step.
What we do: We will perform a pre-inspection by opening the lids on the tank, check sludge and water  levels, and after the tank is  pumped, using the latest camera technology, will run a camera inside the septic tank to check for cracks, corrosion, broken parts or any other problems that may exist. Having this done will minimize your chances of having expensive and unpleasant problems after you buy.