Good reasons to have a septic inspection when buying a home with a septic system
At Michael Penta, we recommend having a thorough septic inspection when buying or selling a home that has a septic system. That way, the condition of the system will be determined, and any potential problems can be addressed. During a septic inspection, the septic tank will be pumped, then inspected taking careful note of the condition and integrity of the walls of the tank, the baffle tees, checking the levels inside of the tank and anything else that can be seen. We provide you with a prompt professional report for escrow. We also offer additional services such as leach field and seepage pit testing. We offer a full range of repair services if need be, and we are committed to providing professional, honest and affordable service on every job. So, don't miss the opportunity to check out your septic system which could end up costing you a lot of money in the long run. Our licensed, professional, courteous septic experts can provide solutions for all your septic needs.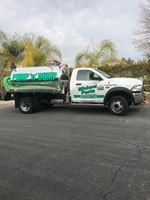 Septic Inspections
Septic Certifications
Leach System Testing
Seepage Pit Testing
Percolation Testing
Septic System Repairs
Seepage Pit Refurbishing
Septic Tank Pumping
And More...